ABOUT REDHAWK GOOGLE 5-STAR CERTIFIED ELECTRICIAN NEAR ME
Electricians in Temecula Want You As a Long-Term Client.
We are your residential electricians near me.
Local Family-Owned Company:
No matter the size of your job, large or small, hire an electrician who can do it all. At Redhawk Temecula Electric, we handle all commercial or residential jobs. We will arrive on time and clean the work site before we leave.
We always offer a FREE QUOTE on the phone or at your home. Our pricing is always upfront and affordable. Our licensed and bonded electricians will explain your job in detail. Because of word of mouth, Redhawk Electricians are the fastest-growing firm in the valley. You will learn why we have over 100 Google 5-star reviews for our residential electricians near me.
EXPERTS WHO CARE:

20 Years of Experience

Low Price Guarantee

Background & Drug Tested

One Year Warranty

Uniformed & Clean Techs
CERTIFIED ELECTRICIANS IN TEMECULA:

(951) 365-0587
18+ YEARS EXPERIENCE AS A CERTIFIED ELECTRICIAN NEAR ME
Redhawk Certified Electricians Near Me is owned and operated by Beau Serat. Beau has over 18+ years of electrical experience. He is experienced in residential and commercial applications. He has worked on everything from mobile homes to schools. He is no stranger to new installations, remodels, and extensive troubleshooting. His level of experience and training allows him to handle any electrical job. We are the residential electricians near me.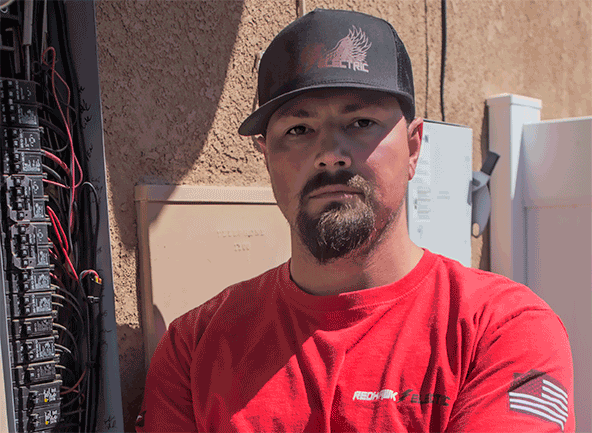 Beau Serat
Owner

Master Electrician
My name is Beau Serat – the owner of Redhawk Electric. I was born in Southern California. I started in 1999 as an electrician apprentice. I became a well-rounded electrician. I learned my trade by working with a variety of companies and projects. I enjoy electrical work because it's always offering new challenges. In 2011 I decided to start Redhawk Electric with my wife. We have two children. Our goal is to work toward a legacy that we can leave them. I will only hire top-quality electricians that can make us proud as we grow together. We strive to keep our customers long-term. We offer fair prices and friendly professional service.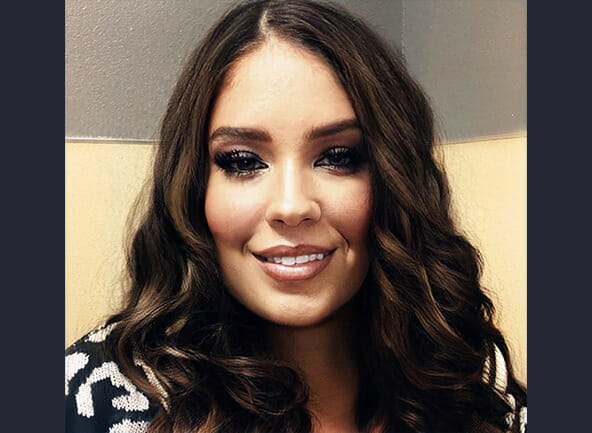 Dominique Virrey

Office Manager
My name is Dominique. I am the office manager of Redhawk Electric and take pride in being the first voice you hear when calling us. We will go above and beyond to help you out. Temecula is my hometown. I am a proud mother of 4 beautiful kids. Three boys and one girl! I met my husband, Ruben, in 2014, and we are happily married. Beau hired me to join this incredible team in 2018. I am so happy to find our residential electricians near me; I know you will be too.
REDHAWK TEMECULA ELECTRICIAN'S GUARANTEE
On-Time – We at Redhawk Electric understand that your time is valuable. We're On Time.
Clean – Our electricians will leave your home clean.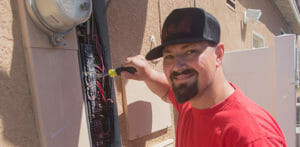 Drug & Alcohol-Free – All electricians undergo extensive background checks before being hired. They also submit to drug tests.
Friendly & Courteous – Our electricians will not swear or smoke in your home.
Repairs Guaranteed – If an electrical repair fails for a year, we repair or replace the item at no charge to you.
Skilled Professionals – Our staff is all certified electricians. They are master craftsmen with 1,000s of hours of experience in the field.
Straightforward Pricing – We will visit your business or home to provide a FREE QUOTE. Your certified electrician near me will let you know all your options.
Call us or send us a message when you need a FREE QUOTE. Our Menifee Electrical contractors will respond as quickly.