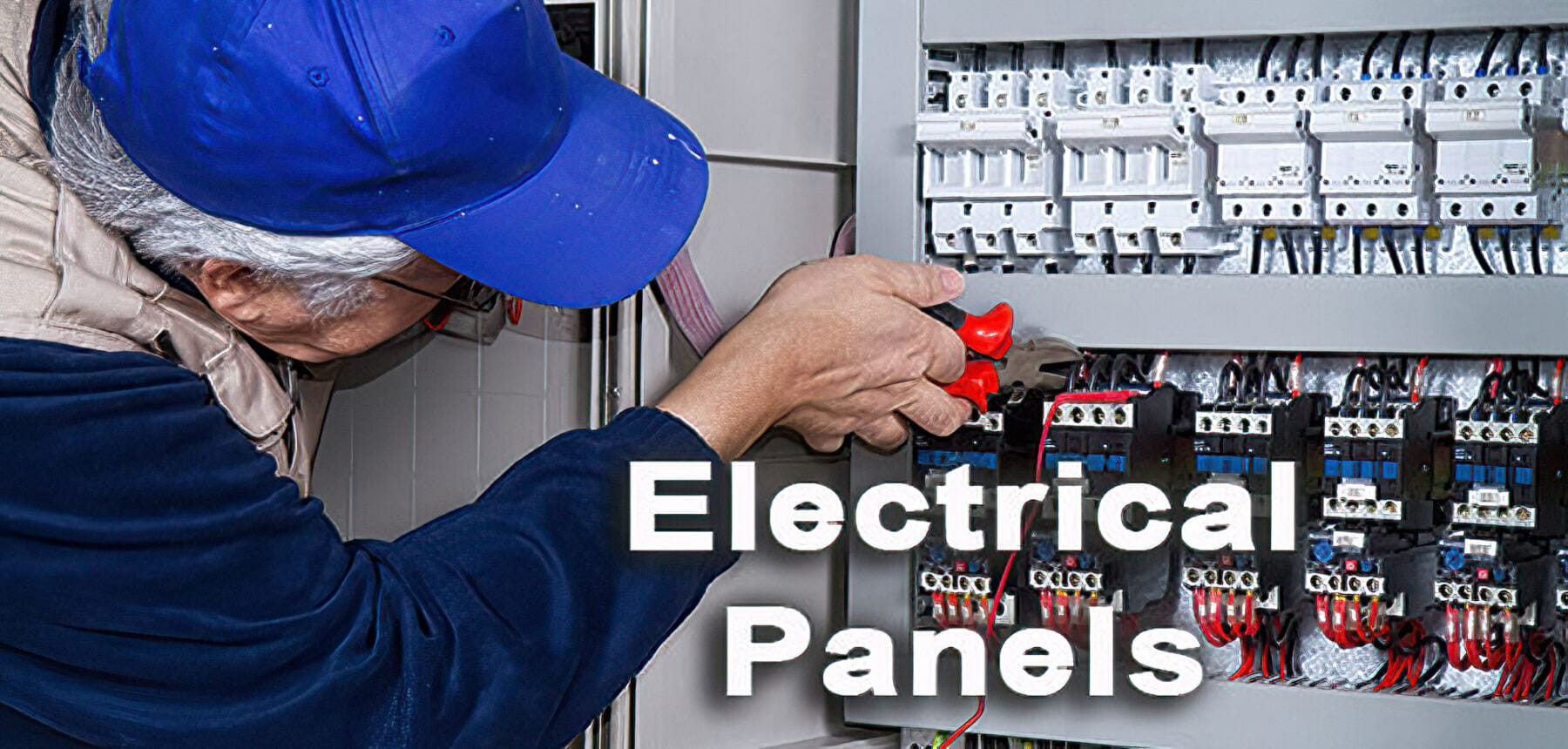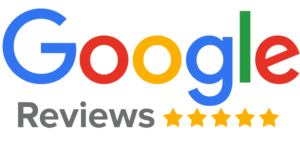 Do I need an Electrician to
Replace my Electrical Panels?
Use Redhawk with 200 Google 5-Star Reviews!
Do you need a permit to replace your electrical panel? The technical answer is? No. The correct answer? Yes. Electrical panels age. The appliances we use today have different power requirements than before 2000. If your house was built in the 1990s or earlier, you need a new one or an upgrade. The cheapest method is to do the replacement yourself. Dealing with the voltage of an electrical panel is dangerous. This job should be left to a licensed electrician. Upgrading your electrical panel is a job our staff at Redhawk does daily. We will process any permits required. Today we want to explain why it may be best for you to leave it to them when upgrading your electrical panel.
Signs to Replace an Electrical Panel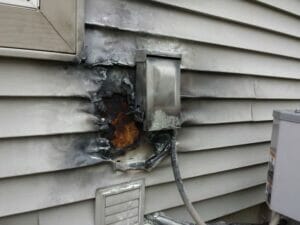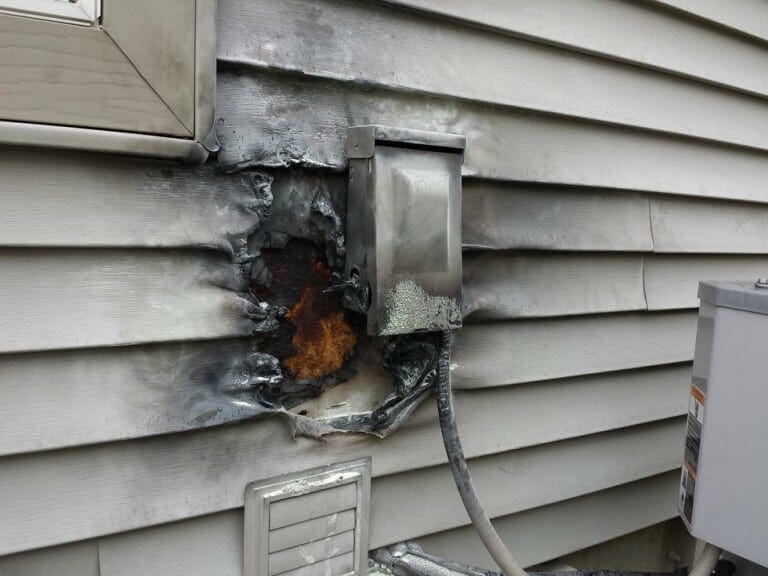 There are obvious signs to replace an electrical panel. There are also subtle issues that the homeowner should look for. The reasons your electrical panel needs to be replaced due for these reasons:
The electrical panel smells. An electrical panel that smells bad is the most common and obvious problem.
You have a bad circuit breaker or disconnected wire when you smell a burning odor near your box.
This issue is quite urgent. When you have this issue, DO NOT HESITATE! Call Redhawk immediately! There is a high risk of an electrical fire.
When your lights flicker. When you notice your lights flicker, it is a sign of problems in your panel. The most typical situation is a loose connection, often requiring a new panel. Another issue can be a connected wire is ready to fail. There does not need to be any further indications of these problems.
When upgrading home appliances. When you replace an appliance, you may find higher power requirements. Newer appliances usually mean more amps. We often hear that installation crews warn homeowners that their panel needs upgrading. This is the perfect time to replace your panel, as your power needs will only increase.
When you use a lot of power strips. Today there are more and more devices that need power. Most people do not have enough power outlets, so they use power strips. This causes an electrical panel to work overtime and can be dangerous. In this case, take preemptive action and install more outlets with a new panel.
Why do I need an electrician to upgrade my electrical panel? How about replacing an electrical panel that requires repair?
Everyone strongly recommends that you leave electrical panel upgrades to professionals. Electrical panels use high voltage levels of live energy, creating a life-and-death situation. A single mistake can cause severe injury or death. As you should expect, changing an electrical panel is highly complex. When you replace a breaker box, you must install new cables and an electrical meter.
Working with Redhawk Electric guarantees your safety and a successful panel upgrade. The headache of dealing with permits is left to our staff. We know all the local building codes. Your new electrical panel will be updated on local regulations and ready for years of service.
When your electrical panel has problems, call Redhawk Temecula Electricians. We have 100s of 5 Star Google Reviews. We are licensed and professional electrical experts. Contact us online for electrical services, or call 365-0587 now! It is better to be safe than sorry when upgrading an electrical panel. Call Redhawk Electricians to fix your electrical panel or electrical panel repairs it.

Should you upgrade your electrical panel when you remodel a home?
dtrader9
2022-01-14T11:10:50-08:00
It depends on how you are remodeling your home. A major remodel like adding rooms or remodeling a kitchen will probably need a newer panel. That is because you must make sure that your electrical system can handle the unique electrical requirements your renovated home will have!