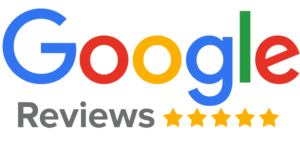 Redhawk Commercial Exterior Lighting is Highly Respected
for Installing Exterior Commercial Building Lighting
with 231 Google 5-Star Reviews!
Call (951) 365-0587 to set up an appointment.
ILLUMINATING YOUR BUSINESS FOR EVERYONE'S BENEFIT
Have you considered installing commercial exterior lighting for your business? It can offer many benefits that can positively impact your business and the patrons visiting your property. Not only can it provide safety after dark, but it can also deter potential criminal activity and give your exterior a visually appealing look that welcomes customers. The advantages of exterior lighting are virtually limitless. You can call (951) 365-0587 for a quote on Temecula's exterior commercial building lighting services and enjoy the benefits of a well-lit exterior.
TESTIMONIAL
"I was hesitant to invest in commercial outdoor lighting for my business, but after working with this team, I can confidently say that it was one of my best decisions. Not only has our storefront become more visible and appealing to customers, but we've also noticed increased foot traffic and sales. The team was professional and knowledgeable and provided excellent customer service throughout the entire process. I highly recommend their commercial lighting services to businesses looking to improve their curb appeal and attract more customers."
COMMERCIAL LIGHTING FOR ANY TYPE OF TEMECULA BUSINESS
Redhawk Electric can provide stunning outdoor lighting for your commercial property in Temecula that creates the perfect ambiance and invites new visitors to your space.
Our commercial outdoor lighting and security lighting installation and design expertise expand across several industries, including:
Shopping Centers
Restaurants
Homeowner Associations
Hotels and Resorts
We offer various commercial lighting services to help enhance the look and feel of your concert or live event venue. Our experts can assist you with a landscape lighting installation that will not only improve the aesthetics of the space but also get people excited about the upcoming entertainment. Whether you manage a small property or a large venue, we can provide durable, premium, custom lighting products to meet your commercial needs. With our help, your business can create a truly unique and inviting atmosphere that will leave a lasting impression on your guests.
THE BENEFITS OF REDHAWK COMMERCIAL LIGHTING SERVICES
Our lighting services stand out, but we pride ourselves on our hospitality lighting repair solutions. We understand the importance of promptly resolving any issues with your exterior lighting, so we offer efficient repair services for our commercial customers. Additionally, our selection of comprehensive fixtures is unparalleled, and as a Redhawk customer, you'll enjoy all the perks that come with it.
With our commercial lighting services, you get:
Industry-leading warranties with explicit guarantees to protect your investment
Thorough and affordable installation that considers the placement of your lights and your overall budget
Annual maintenance plans that support the long-term upkeep of your commercial lighting
EXCEPTIONAL COMMERCIAL OUTDOOR LIGHTING REPAIR & INSTALLATION
Our licensed and seasoned Temecula team is here to help if you need commercial exterior lighting repair. We can arrive at your property promptly to replace LED fixtures, check wires, and adjust things accordingly to get them working efficiently again. We aim to ensure your property or office stays safe, functional, and visually appealing. Call us today at (951) 365-0587 if you need assistance with your exterior lighting!
TESTIMONIAL
"As a business owner, I recently decided to upgrade my establishment's lighting to commercial security lighting, which was a great decision. The new lighting not only adds an extra layer of security for my employees and customers but also enhances the property's overall look. The well-lit exterior creates a welcoming atmosphere, boosting foot traffic and visibility for my business. I highly recommend considering commercial security lighting from the same company for your establishment."
TEMECULA SECURITY LIGHTING

Benefits of Security Lights
Installing security lights is a smart move for anyone looking to increase safety and security on their property. Whether you're a homeowner or a business owner, the benefits of having a security light system are numerous. Not only do these lights deter potential intruders, but they also provide added peace of mind knowing that your property is well-lit and protected. Having a well-lit property can also reduce the risk of accidents and injuries, especially in areas with uneven terrain or potential hazards. Overall, investing in a security light system is a small price to pay for the added safety and security it provides.
Keeps Unwanted Visitors Away
One of the most significant benefits of security lights is keeping unwanted people away. With security lighting, potential burglars and unwanted visitors will think twice before trespassing on your property. They won't want to risk being seen performing any unsavory activities, knowing that they could be caught easily. If you want to ensure the safety and security of your business, investing in outdoor security lights is a smart move.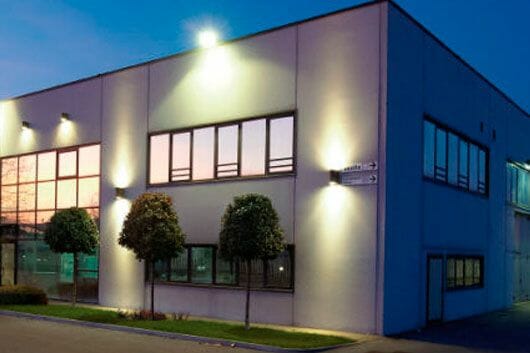 Insurance Savings
Many homes and businesses are eligible for insurance breaks after installing security lights. Lights are part of an all-encompassing security system. These properties are statistically less likely to fall victim to burglaries and other crimes, making them less likely to need to file a claim.
Accident Reduction
It's essential to remember that dark areas of a property can pose many dangers beyond criminal activity. For instance, being unable to see clearly can causes tripping and falling. It can also lead to more serious injuries. Additionally, it can contribute to car accidents if drivers can't see obstacles or other hazards. Installing security lights can significantly reduce the likelihood of these incidents, so it's worth considering.
Improved Aesthetics
Adding security lights to your property improves safety and enhances aesthetics. Many stylish lighting options are available to choose from that can perfectly blend with your outdoor decor and increase the curb appeal of your property. Moreover, it can also add value to your property if you plan to sell it.
TESTIMONIAL
"I recently installed commercial security lighting for my business and couldn't be happier with the results. Not only does it provide an increased sense of safety and security for my employees and customers, but it also enhances the property's overall aesthetic appeal. The well-lit exterior creates a welcoming atmosphere, attracting more foot traffic and improving my business's visibility. I highly recommend investing in commercial security lighting from Redhawk Electric."
Where To Place Your Security Light Installation
The proper placement is vital to maximizing the value of security lighting. Depending on your light type, specific locations may be more effective than others. It's essential to take the time to decide where to place your lights to provide the most comprehensive coverage possible. With careful planning, you can create a robust security system to help keep your business and property safe and secure.
On the Roofline
It's recommended to install them along the roofline of your building to illuminate the most expansive field of view possible. Hanging them too low can create long shadows that could provide cover for trespassers or potential tampering.
Along Pathways and Driveways
Static lights are your best option if you're looking to illuminate high-traffic areas like driveways and footpaths. It's vital to hang these lights lower, around the average person's height, to effectively light up the ground and reduce the risk of accidents.
The Perimeter of Your Property
Installing motion-sensing lights around the perimeter is a great idea to deter trespassers from entering your property. These lights will only activate when someone approaches so that they won't disturb your neighbors. You can install these lights on fence posts, gates, or the trees surrounding your home or business.
Near Doorways
It's also a good idea to place security lights near all entrances to your building or home for added security. Criminals look for the most accessible entry path, and doors are often the most vulnerable part of a property. By illuminating these areas, you can make it more difficult for potential intruders to enter.
Over Storage Areas
Installing lights over storage areas, such as sheds or garages, is a good idea. These areas are often targets for thieves, as they may contain valuable items and are typically less secure than the main house. Adding lights to these areas can make them less attractive to potential burglars.