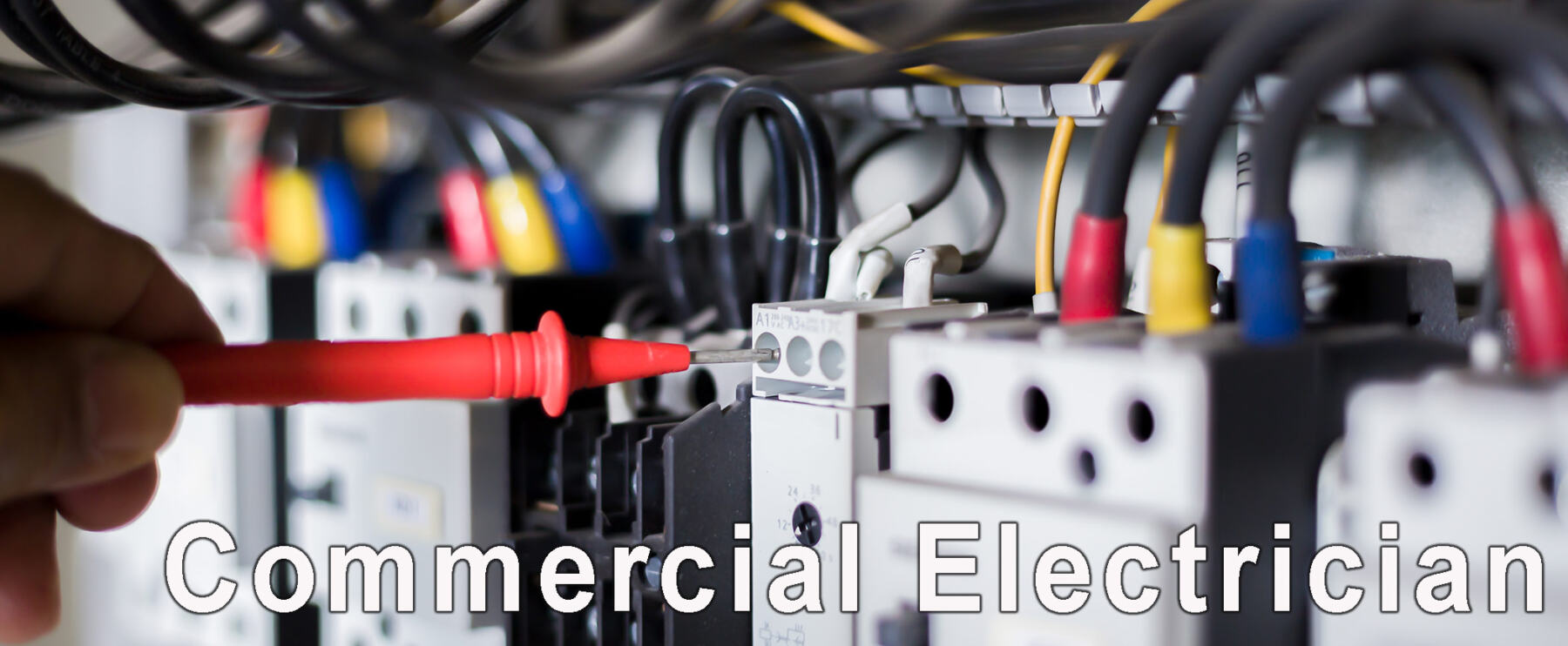 Redhawk Temecula Electrician is a
Highly Respected Commercial Electrician
with 231 Google 5-Star Reviews!
COMMERCIAL ELECTRICIAN

Commercial Contractors, Commercial Electrician Services, Industrial Electrical Services
& Commercial Electrical Contractors
Commercial offices need regular electrical replacement, repair, or maintenance work. We recommend Redhawk Temecula Commercial Electrical Contractors to handle your commercial electrical needs, and we can manage commercial electrical power, lighting, and heating jobs.
Traits of Our Staff of Commercial Electrical Services
Our Commercial Electricians have specialized experience and knowledge. As a result, we can address the most demanding commercial electrical application. This is necessary for the complex requirements that commercial jobs need. Our certified industrial electricians take our job to a level of excellence. But that's not all! We have a no-hassle guarantee, so you can feel confident that the job will be done right the first time.
Industrial Electrical Services Using Updated Commercial Electrician Services
Our commercial electricians use the latest technology to tackle commercial jobs. We empower commercial contractors with the latest tools, techniques, and training. Ongoing technology training makes our electricians faster and delivers quality results. R&R offers installations, repair, electrical troubleshooting, and replacement in less time.
Single Attempt Success with Commercial Electrician Services
Commercial spaces often have to manage hundreds of people. Such scenarios don't allow you to waste time and space managing electrical work. That is why companies need a quality team to do the job. We get it done right the first time, which you get with Redhawk Electric.
Our electricians know all the latest electrical systems. We respond to a service request and use the appropriate tools to finish the job perfectly.
Continuous Electrical Maintenance from 5-Star Commercial Electrical Contractors
Every electrical system requires regular maintenance. Redhawk offers scheduled audits along with scheduled services. Reviews are needed to maintain an efficient electric system. Backup generators, security lights, electrical circuits, and motion detectors come under our expertise. You find a comprehensive electrical service right under one roof.
Our successful record as commercial electrical contractors says everything about our competence. Redhawk commercial electrician services provide cost-effectiveness, quality, and long-term professionalism. Besides, our scheduled maintenance is second to none.
We understand that you already have a lot on your plate, and your business presents hurdles you must cross and thrive. We play our part in diminishing electrical issues, and we will help you focus on business growth and daily productivity. Remember Redhawk Commercial Contractors when you need a commercial electrician near me. Click here to learn the critical differences between a commercial electrical contractor and a residential electrician.
Look at the following FAQs regarding our commercial electrical contractors.
KNOWLEDGE OF COMMERCIAL ELECTRICIANS NEAR ME
SPECIFIC ELECTRICAL REQUIREMENTS
Commercial spaces often need specialized electrical education through commercial apprenticeships. Apprentice electricians can not understand these requirements. But our commercial staff has the training necessary. Hence, you get technical electrical services that exactly match your business needs.
From restaurants to retail stores, our staff knows how to enhance the appeal of your business. Redhawk Electric provides commercial electrical services for industries, institutions, corporations, colleges, etc.
Emergency Services
Redhawk Temecula Electricians are ready 24/7. We will roll to address any commercial electrical problems. We know that keeping your lights on is critical to your bottom line. Call us at (951) 365-0587, and we will have a truck rolling to your location within an hour.
Best Temecula Commercial Contractors
When your business needs fast-quality commercial electricians, you need Redhawk. We are a company with extensive experience and training in commercial electrical repair.
Since 2000, Redhawk Temecula Electric Company has been Temecula's leading electrician. We are ready to respond to your call 24/7. We know that there are many choices of electricians in Murrieta and Temecula. We hope you will give us a chance to earn your long-term business. Here are a few reasons that our commercial clients keep coming back.
The BEST Commercial Contractors Near Me
Continuous Commercial Electrical Training

No hassle, one-year warranty on labor, and all parts we supply.

We are eager to please and make long-term customers.

We offer 24/7 service for our commercial clients.

We provide scheduled audits for commercial clients. This service minimizes downtime and removes the chance of electrical fires.
On-Time – We at Redhawk Commercial Contractors understand that your time is valuable. We're On Time.
Clean – Our residential and electrical contractors will leave your home clean.
Drug & Alcohol-Free – All electricians undergo extensive background checks before being hired. They also submit to drug tests.
Friendly & Courteous – Our commercial electrical contractors will not swear or smoke in your home.
Repairs Guaranteed – We repair or replace the item at no charge for the first year after a repair.
Skilled Professionals – Redhawk Electrical Contractors are all certified electricians. They are master craftsmen with 1,000s of hours of experience in the field.
Straightforward Pricing – Redhawk Commercial electrician near me offers FREE Quotes. We will visit your business or home to provide the quote and let you know all your options for industrial electrical services.