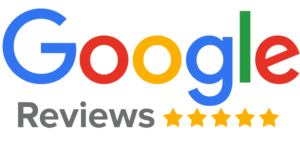 Redhawk Temecula Electrician is Highly Respected
for Electrical Work for Tenant Improvements (TIs)
with 231 Google 5-Star Reviews!
Call (951) 365-0587 to set up an appointment.
Getting your tenant improvements completed in a timely manner is critical for scheduling when you can move into a new commercial space.
Call Redhawk Electricians when you are looking for a commercial electrician to help with tenant improvements. We are experienced in working with commercial buildings and can handle the complex electrical systems that come with them. We make sure that the electrical work is done safely and efficiently. We verify that all our work is up to code. We have over 200 Google 5-Star reviews testifying that Redhawk Electric is the right fit for tenant improvements.
It is critical to choose the right commercial electrician as electrical problems can cause significant disruptions to your business' daily productivity and even pose safety risks. Redhawk Electric can help you keep your properties safe and functional and satisfy all the electrical needs of commercial tenant improvements with our expert services!
TESTIMONIAL
"I have had trouble finding a reliable commercial electrician for our new tenant improvement project, but after working with this team, I can confidently say it was one of my best decisions. The team was professional and knowledgeable and provided excellent customer service throughout the entire process. I highly recommend their commercial property improvement services as a responsible, affordable, and responsive electrical contractor."
Get Your Tenant Improvements Completed in a Timely Manner
As a new tenant, your tenant improvements completed on time and within budget is essential to the success of your business. Electrical issues must keep pace with schedule and can cause significant inconvenience for your project if your commercial electricians do not complete their work on time as promised. That's where Redhawk electrician services come in to save the day!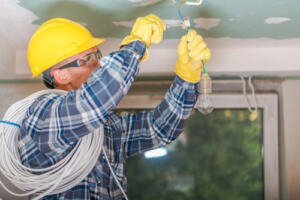 You can expect reliable and prompt electrical solutions as promised with Redhawk Electrician's commercial electrician services for tenant improvements. Our team of experts will complete your job and not leave you with unexpected delays (which have become all too common these days).
Our emergency response team has extensive experience handling electrical problems quickly and efficiently. We understand that downtime costs money and affects all other contractors on the project.
TESTIMONIAL
"As a business owner, I recently decided to change commercial electricians, which was a great decision. Redhawk Electric was responsive and reasonably priced. I highly recommend considering commercial electrical services from Redhawk Temecula Electric for your tenant improvements."
Why Work With Redhawk Electrician?
Redhawk Electrician stands out from the rest regarding commercial electrician services for tenant improvements. Here are a few reasons why you should choose us for your electrical needs:
Firstly, we understand that tenant improvements require quick and efficient work. That's why our team offers priority service for tenant improvements so we can get the job done on time and in budget.
Secondly, our electricians are highly qualified with years of experience under their belts. They have a keen eye for detail and take pride in their workmanship.
Thirdly, we believe in transparency when it comes to pricing. Our rates are competitive and straightforward, with no hidden fees or charges.
Fourth, we offer services catering to tenant improvements. We prioritize safety measures to ensure that your employees remain safe.
Choosing Redhawk Electrician means choosing quality service backed by years of experience and expertise in commercial electrical work.
TESTIMONIAL
"I recently installed commercial security lighting for my apartment complex and couldn't be happier with the results. Not only does it provide an increased sense of safety and security for my employees and tenants, but it also enhances the property's overall aesthetic appeal. The well-lit exterior creates a welcoming atmosphere, provides security for tenants, and improve my apartment's visibility. I highly recommend investing in commercial security lighting from Redhawk Electric."