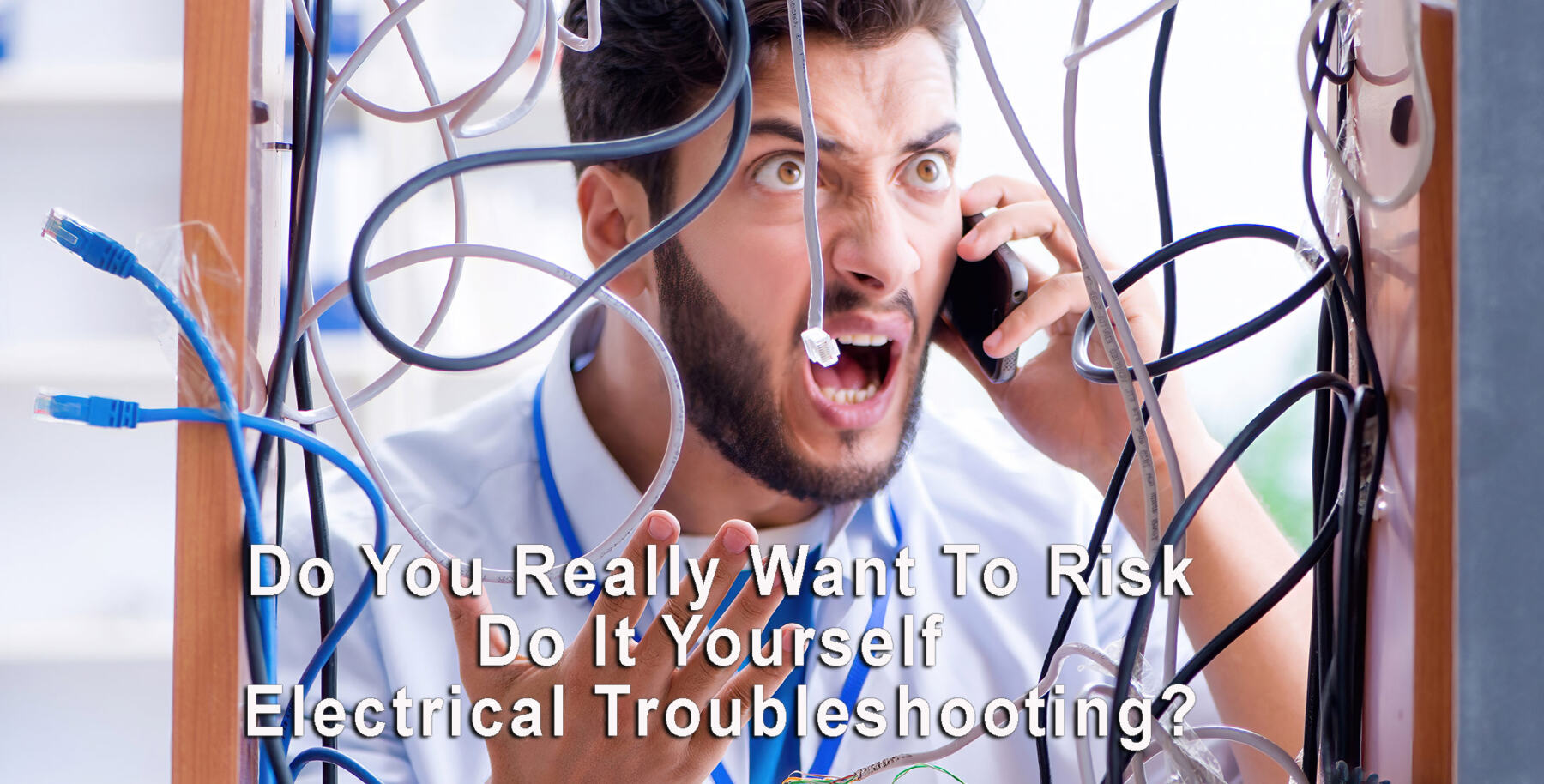 Redhawk Temecula Electrician is Highly Respected
for Electrical Troubleshooting
with 231 Google 5-Star Reviews!
Electrical Services – Electrical Maintenance – Circuit Breaker Troubleshooting
GFCI Troubleshooting
Call (951) 365-0587 to set up an appointment.
Electrical problems don't announce themselves before appearing. One doesn't know when the power may go off. Who can expect a microwave to blow the electrical circuits? Worst, who would expect wires in your walls to melt down and start a fire? When that happens, most people feel annoyed. Many DIYers try to solve the problems themselves and get into trouble — these issues are life-threatening. Most of the time, these issues are related to circuit breaker troubleshooting.
Certified Electricians for Electrical Problems, GFCI Troubleshooting, and all Electrical Services
Are there dangers associated with electrical failures? Fixing electrical issues by oneself is hazardous and can prove to be fatal. Hence, they should think about using certified electricians from Redhawk Electric. These certified electricians know their way around all forms of electrical failures. We can safely work on all your electrical issues.
Our staff will find the electrical fault. Our team will find the electrical fault. We have experience fixing old worn-out wires or gfci troubleshooting. Our well-trained electricians will perform a complete analysis and repair your electricity lines.
Commercial Support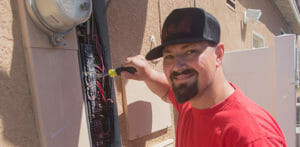 We provide our services not only for residential but for commercial clients. Commercial electrical issues need expert attention and often use high power lines. Our electricians have the required technical expertise. Uncertified handymen can easily muck up your repair.
Redhawk provides its services for all kinds of industries. This includes hotels, corporate, institutes, hospitals, and many more. We work on electrical and wiring upgrades to trench-less underground wiring. We also work on landscape lighting repair and installation. They can do it all.
Call Redhawk Temecula Electricians today at (951) 365-0587. We provide electrical maintenance, GCFI Troubleshooting, and fixing electrical problems.
ELECTRICAL FIRES
"Electrical fires occur. They cause injury, claim lives, and result in property damage. From 2009 to 2011, there were 25,900 residential electrical fires. These fires caused 280 deaths, 1,125 injuries, and $1.1 billion in property damage. Residential building electrical fires continue to be a part of the fire problem. They account for 7 percent of all residential building fires." FEMA REPORT Volume 14, Issue 13 / March 2014
Call Redhawk Temecula Electricians
When it's time to replace your electrical panel, our services are a tap away. We focus on customer service, along with delivering quality. Our proficient electricians can upgrade your current electrical panel. They will make sure that it meets your home's growing power requirements.
Electrical Panel Replacement and Troubleshooting Electrical Problems.
Circuit Breaker Troubleshooting | Electrical Services | Electrical Maintenance
Most homeowners know that electrical problems are common. This is especially true for older homes or shoddy electrical repairs. Do not assume that a newer home does not face similar electrical challenges. How do you start to troubleshoot electrical problems or gfci troubleshooting when you encounter these issues? Some issues need you to replace the faulty connection. Others need professional electrical services and electrical maintenance. Here are our electrical contractor services' top five tips. We will help you stay safe for do-it-yourself electrical projects:
DO NOT try to work on electrical issues that are unfamiliar

Determine if the problem is internal or external

Be sure to turn off the power

First Test Then Repair or Replace

Don't overlook recurring issues

On-Time – We at Redhawk Electric understand that your time is valuable. We're On Time.
Clean – Our electricians will leave your home clean.
Drug & Alcohol-Free – All our electricians undergo extensive background checks before hiring. They also submit to drug tests.
Friendly & Courteous – Our electricians will not swear or smoke in your home.
Repairs Guaranteed – We repair items at no charge if a repair fails with everyday use for the first year.
Skilled Professionals – Our staff is all certified electricians. They are master craftsmen with 1,000s of hours of experience in the field.
Straightforward Pricing – A master electrician will visit your location to provide a QUOTE. We will let you know all your options.
Troubleshooting — Our electricians can provide inexpensive electrical troubleshooting and circuit breaker troubleshooting.